Activities Programme
---
Official Short Film Competition
Screening Programmes
>
Competition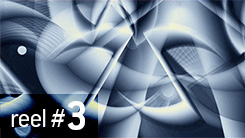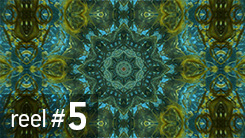 GUEST SCREENINGS
Ania Głowińska, progarmme coordinator at Animator Festiwal in Poznań, returns to PyR to curate and introduce our opening activity: the Polish Short Film Panorama. And to close the festival on Sunday, Nag Vladermersky, artistic director of the London International Animation Festival, will introduce his British Short Film Panorama, spanning various decades in one of the current main production countries in the genre.
GUEST PYRFORMANCES
To close each day, we'll celebrate with PyRformances (live cinema / audiovisual concerts) by kynd + Yaporigami (JP/US/DE) with a multichannel, digitally hand-painted session; David Stout (US), with his mesmerising The Janus Switch, and KinoManual + Pin Park (PL), exploring various analogue & mixed techniques in image and sound.
ACADEMY FOR STUDENTS
Discussing the work of four Polish painters exhibited at the Four Domes Pavilion, Barbara Przerwa proposes a contrasting dialogue between Expressionist and Geometrical Abstraction, and observe the abstract painters' fascination for the materials and their possibilities. Participants are invited to explore the relationship between diverse styles of abstract art and the gestures & body movement hidden behind them.
INSTALLATIONS
During the festival days, the Four Domes Pavilion houses five video installations by deluxe artists such as Larry Cuba (US), Robert Seidel (DE), Max Hattler (HK), Bogumił Misala (PL) and David Stout (US). Five personal spaces, five unique voices exploring light, form, and motion through time. And in the Has Studio / CeTA, IP Group (PL) sets up an overwhelming immersive experience through geometric mindscapes.
JUNIOR ACTIVITIES
As every year, our youngest audience will have their rightful place at PyR Festival. The 2018 Junior Programme comprises Abstract Film Screenings curated specialy for family audiences (including some works produced BY children aged 6 through 12), and various animation, dance & fine art Workshops housed by the Four Domes Pavilion and Barbara, in downtown Wroclaw.
MASTERCLASSES
Electrifying experiments with textures and magnetism by Thorsten Fleisch (DE); physically immersive experiences created by Bonnie Mitchell (US); Vibeke Sørensen (SI) discusses her pioneer work at the intersection between Art, Science and Engineering; John Osborne (CA) explores the wonders of Complexity and Patternicity, and Aga Jarząb (Wroclaw) & Olga Wroniewicz (Warsaw) discuss strategies for the production of Abstract Animation with Design and Fine Art Students.
---
Organised by
We heartily thank
Österreichisches Kulturforum Warschau and Marcin Giżycki, without whom, none of this would have been possible.
Our deluxe jury and all the volunteers for their kind work.