Activities Programme
---
Junior International Showcase
This International Showcase features shortfilms created BY children under 13 during workshops held at collaborating institutions, and by various individuals. We received 80 films from 12 countries in our 2019 Call for Entries. 74 films were chosen for this showcase, produced in 24 cities from 4 continents. The films were structured into four screening reels.
Screening Programmes
>
Junior International Showcase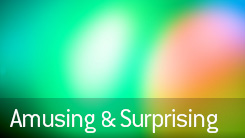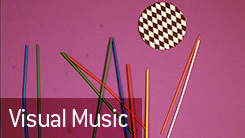 GUEST SCREENINGS
We kicked off the festival with the short films created by children during the Kropka i Kreska: Lower Silesia in Abstract Film educational programme. We hosted retrospectives by Halo Echo International Festival and Galeria Entropia, with films created BY children in their workshops. Introduced by curators Aniela Lubieniecka and Alicja Jodko, respectively. And the Kinowa room featured dozens of abstract shorts made by children and professionals for family audiences.
GUEST PYRFORMANCES
LIVE audiovisual performances BY children under the guidance of first rate professionals. Local artists DAKA (PL) premiered their visual music trilogy Musical Miniatures; the Usaginingen duo (JP) explored the poetic battle between day & night with creative gadgets and their prototype instruments; and AHomeInProgressFilm (ES) cast dreams frame by frame, turning reality into a fascinating oneiric world.
OPEN ACADEMY
Abstract Art creation workshops open to children of all ages, held at our host venue CeTA and its neighbours the Four Dome Pavilion (Museum of Contemporary Art) and the Wroclaw Zoo. The disciplines were animation, fine arts, photography, dance, music composition, and expanded cinema.
INSTALLATIONS
CeTA's large Has Studio and Main Hall hosted installations created BY children and professionals to help us develop our capacity for abstraction. From variations of videogames such as Pong! and Tetris, to abstract animal cushions; from immersive screenings to mega-structures built with blocks, over 1.000 visitors dared to discover, play, share, and change scale from the micro to the macro.
PERMANENT STATIONS
At these stations in the Main Hall visitors were able to create beautiful patterns, motifs, shapes and colours on paper, canvas, three-dimensional space or even, their own skin. They also created collective animations and others works together with other festival attendees.
ACTIONS
Led by our wonderful MC Anna Skubik, we welcomed the audience introducing the participating artists, followed by the screening of the "Making of PyR Junior 2019", with excerpts from the activities carried out throughout the year to produce the festival contents. For the closing event on Sunday evening, after handing out the Audience Awards and numerous gifts, we celebrated with an odyssey through homemade holograms, guided by AHomeInProgressFilm (ES) and other professionals participating in the event.
PREVIOUS WORKSHOPS
Hosted by museums, art centres, foundations, elementary and animation schools, summer camps, galleries, and other institutions working with children, this series of workshops and educational activities took place during the first semester of 2019 in near 20 cities. The young participants explored many techniques, themes and approaches to the creation of abstract art through photography, fine art, music, videogames, animation and video mapping. The resulting works take part in the Official Showcase or the installations at Has Studio.