Program działań
---
Konkurs filmów krótkometrażowych
Program pokazów
>
Konkurs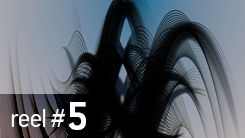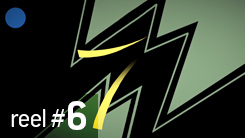 POKAZY GOśCINNE
Curated and presented by Ania Głowińska and Thomas Renoldner, these panoramas will introduce us into the history and evolution of experimental abstract cinema in their respective countries.
PYRFORMANCE GOśCINNY
We're opening the festival with deluxe concerts commissioned specially by RCVM (Reykjavík Center for Visual Music) to Bret Battey + Hugi Guðmundsson & Sigurður Guðjónsson + Anna Þorvaldsdóttir. The acclaimed Ryoichi Kurokawa and Ryoji Ikeda will conquer our senses with their overwhelming guest sessions.
LIVE SET COMPETITION
Through the first Reykjavík Visual Music call for entries we have received 102 proposals from 30 countries. It wasn't an easy task for the selection committee, but here are the four finalists, which participated in the festival.
AKADEMIA OTWARTA
Masterclasses, presentations and additional screenings, with free admission and open to audience participation.
AKADEMIA DLA STUDENTóW
On January 29th & 30 2014, music, design, architecture and fine art students will participate in the animation, code programming and real·time visuals Workshops at Listasafn Reykjavíkur.