Program działań
---
Konkurs filmów krótkometrażowych
Program pokazów
>
Konkurs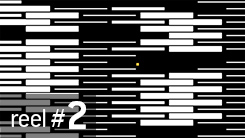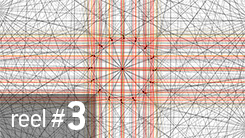 POKAZY GOśCINNE
In our first collaboration with the iotaCenter in Los Angeles·CA, Larry Cuba will introduce this 16mm retrospective, which features two of his own works. We will discuss his creative process and the origins and evolution of abstract animation using computers.
PYRFORMANCE GOśCINNY
Alba G. Corral + Nika perform The Space in Between in an intimate setting. Telenoika Feedback Experience transport us far with their analog machines, which visualise sound and musicalise imagery. VJ Dima tells us about the origins of the Oscilloscope and performs an Audiovisual Concert with his synthesizer. Texas Sci Fi shake the building's foundations with their powerful noisism and digital visuals.
AKADEMIA OTWARTA
Addressed to general audiences, Sergi Valverde introduces us to the fascinating world of Complex Networks and their representation systems.
AKADEMIA DLA STUDENTóW
Adressing our youngest audience, Laboratorium are back with their sucessful Many Meters of Film. And the grown-ups are invited to explore various analog and digital tools to convey a particular concept in abstract visuals.
INSTALACJE
Anita García_alehop! knits her enRED. L'Orchestra dels Luthiers Drapaires build a Videowall which generates abstract sounds and imagery in constant flux. And IED Barcelona Fashion Design students exhibit the works they've created inspired by dots and lines.
DZIAłANIA
Award Ceremony and discussion pannel with the jurors and some of the artists in the competition.