News
SEVENTH
PYR FESTIVAL
EDITION
Event
July 28, 2021 / 14:00h
---
The Best of Punto y Raya 2018
Abstract Art in Motion
Punto y Raya returns to Lisbon within the context of the 20th MONSTRA Animation Festival.
The screening will be complemented with a discussion panel about Experimental Animation the following day, moderated by Miguel Pires Matos and with the participation of Otto Alder, Natalie Wolf and Nöel Palazzo. What do we mean when we talk about Experimental Animation? What criteria do different festivals use to select material for this particular category?
Event
May 23, 2021 / 11:00h
---
The Story of the Line and the Dot
Stop-motion animation Workshop
Event
May 22, 2021 / 12:00h
---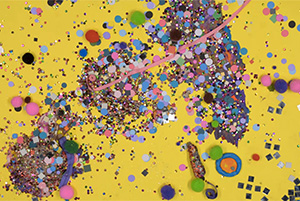 The Best of PyR Junior 2019
Films awarded by the audience and other gems
The best of PyR Junior 2019 arrives at La Casa Encendida (Madrid) as part of the En Familia Primavera 2021 programme. The activity complements the experimental animation workshop titled The Story of the Line and the Dot.
Article
01 of January, 2021
---
2021 Punto y Raya Festival Call for Entries
The world event for Abstract Film launches its 7th Call for Short Films, with free online submiss
Event
November 15, 2020 / 10:00h & 12:30h
---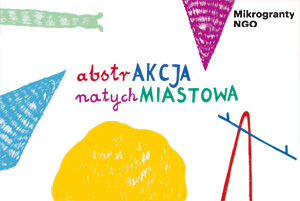 Not as Portrayed
Design Thinking Activities for children
Event
November 14, 2020 / 10:00h & 14:00h
---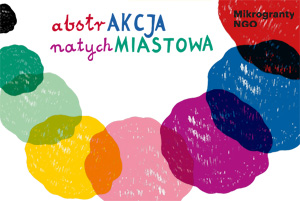 Four Slimy Superpowers
Junior Animation Activities starring Slime
Event
November 07, 2020 / 18:00h
---
Without a Shadow of a Doubt
Photo/Film Junior activities during a Wrocław stroll
Plac zabaw Brodzik Karłowice
Event
October 09, 2020 / 18:00h
---
Phantasia
Twisting the Mind's Eye
Event
October 09 / 14:00h & October 10, 2020 / 11:00h
---
Punkte und Striche
Junior Animation Workshops in Vienna
Article
25 of September, 2020
---
Punto y Raya on Metrópolis (RTVE)
TV Show devoted to Contemporary Art and Culture broadcasted on La 2 (Spanish Television)
RTVE
Event
January 03, 2020 / 19:00h
---
PyR Genre: Abstract Art in Motion
Abstract Animation created by Women within the context of the Monochrome Neutral Gender Exhibition