---
Team
PUNTO Y RAYA is an international platform founded by MAD, a non-profit association in Barcelona. Its mission focuses on Education, international Coproduction, and Promotion of Abstract Art in Motion, aglutinating the most diverse creative community and consolidating mechanisms for the genre's expansion and sustainability.

In 2019 MAD was joined by PyR LAB POLAND and MUTUAL LOOP Künstler Kooperative in the coproduction of their activities and platforms, and since then, the team are based in Barcelona (ES), Wrocław (PL) and Vienna (AT).
Non-profit association founded in 2004 in Barcelona, Spain. For over fifteen years we've been working on cultural engineering through the development of projects involving Art, Science and Technology in over seven countries.
We are the founders and directors of PUNTO Y RAYA, amongst many other projects such as Caótica: Poetics of Complex Systems (commissioned by Fundación laCaixa), or the Digital Alphabetisation & Library Project for the Catalan Penitentiary Systems, commissioned by the Ministry of Justice – Rehabilitation Department.
Ana Santos
FESTIVAL CO-DIRECTOR / HEAD OF PUBLIC RELATIONS / INTERNATIONAL PRODUCTION
Nöel Palazzo
FESTIVAL CO-DIRECTOR / ARTISTIC PROGRAMMER / INTERNATIONAL PRODUCTION
PyRLAB POLAND is a non-profit association based in Wrocław, devoted to the education and promotion of Abstract Film and Media Art in that country and the Visegrád region. It develops projects that actively engage communities in art experimentation and the creative process; it establishes networks of artists, institutions, and educators that seek to promote the genre and sensitise broader audiences, and it implements strategies to resignify local cultural heritage through Abstract Art in Motion.

The association is part of the international Punto y Raya Platform, with partners in Spain and Austria. After coproducing the latest editions of Punto y Raya Festival (2018-2019) in Wrocław, PyRLAB is currently coproducing the 2021 editions of that world benchmark event: the third Punto y Raya Junior (Wrocław), and the ninth Punto y Raya Festival (Vienna).
Monika Łuszpak-Skiba
HEAD OF FESTIVAL PRODUCTION / HEAD OF JUNIOR PROGRAMME
Founded by Martina Tritthart in 1999 the artist's cooperation Mutual Loop is a non-profit association based in Vienna with the aim to support and organise art-projects and initiatives. In recent years and with the active participation of Holger Lang several major international media, light and installation-art projects have been carried out, and cooperations with various partners for conferences, screenings, and exhibitions have been realised.
Previous collaborators include the Under_the_Radar Festival and Conference, the ORTE Architekturfilmfestival together with Architekturnetzwerk ORTE and the Federal State of Salzburg.
Holger Lang
LOCAL PRODUCTION & COORDINATION / NEW MEDIA DEPARTMENT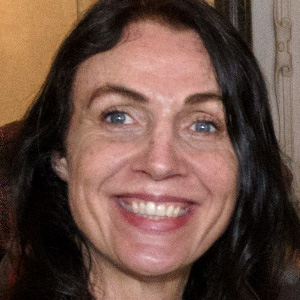 Martina Tritthart
HEAD OF NEW MEDIA DEPARTMENT / LOCAL PRODUCTION