Aktivitäten Programme
---
Short Film & Photo Competition
Almost 50 films submitted to our film competition, produced BY children from 9 countries. We have also selected 307 photographs out of the almost 500 entered. The works were produced in Argentina, Australia, Belgium, Brazil, Canada, France, Greece, Italy, Mexico, Netherlands, Peru, Russia, Spain, Swizterland, Turkey, Ucraine, and the USA.
Screening-Rollen
>
Wettbewerb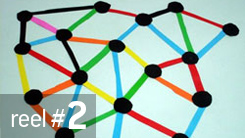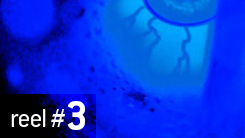 Array ( [0] => Array ( [video] => 53741671 [avatar] => 38.jpg [tipodocFK] => 1 ) )
GASTPROGRAMM
Specially curated for family audiences by MAD, creators of the festival, these sections explore the intrinsic relationship between sound and imagery, compiling various and curious techniques for the easy creation of abstract films. There is also a section running on a loop curated by the Arxiu Xcèntric for this occasion.
GAST-PYRFORMANCES
As the result of the workshops carried out during the 2012 Academy Programme at many partnered institutions, or just hours before the show at the CCCB, these LIVE performances made by KIDS explore the creative possibilities of Dots and Lines in various spheres such as Dance, Music and Real-time Audiovisual Art (Live Cinema).
AKADEMIE FüR STUDIERENDE
Professionals from different areas (designers, composers, biochemists, mathematicians, visualists, programmers...) explained to us how the Dots and the Lines get together in their respective disciplines. To conclude, together we experimented, carried out actions, and created collective works in various formats applying what we've learned during the presentations.
INSTALLATIONEN
Playful explorations of the Dot and the Line from different approaches: recycled technologies, architecture and design, photograhy, sports and recreation, sustainibility and environmental studies... Dinamised by our partner groups all the day through.
AKTIONEN
Junior Photography and Short-Film Award Ceremony, hosted by the members of our peculiar JURY: Mateo Bagá, Júlia Elvira, Ania Głowińska, Zaloa Ipiña, Daniel Pitarch, Leire Rabenberg, René Ríos & Selector Marx.
Moderated by our M.C. Mila von Chobiak.
FRüHERE WORKSHOPS
Hosted by museums, art centres, public libraries, elementary schools, and other institutions working with children, this series of workshops and educational activities took place during the first semester of 2012 in over 25 cities. The young participants explored many techniques, themes and approaches to the creation of abstract art through photography, fine art, music, and animation. The resulting works took part in the Official Showcase and various installations at the CCCB Main Hall.
---
Organisiert von
In Zusammenarbeit mit