Aktivitäten Programme
---
Official Short Film Competition
Screening-Rollen
>
Wettbewerb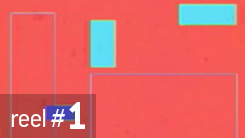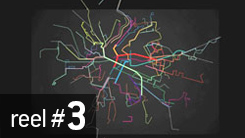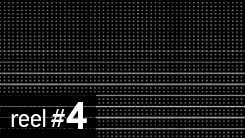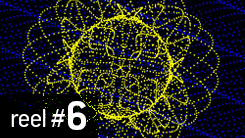 GASTPROGRAMM
David Daniels & Bärbel Neubauer introduce their retrospectives in person. The iotaCenter returns with a new section in 16mm. And our first collaboration with l'Alternativa as Guest Section.
GAST-PYRFORMANCES
Alba G. Corral + Escort Service resignify the pictorial work of Catalonian artist Pérez Porro. Hatori Yumi floods the Auditorio 200 with his minimalism. Things Happen take us for a walk through vintage animated pieces, and the Belgian Optical Machines perform their amazing SHIFT for the first time in Spain.
OFFENE AKADEMIE
Addressed to general audiences, Sergi Valverde introduces us to the fascinating world of Complex Networks and their representation systems.
AKADEMIE FüR STUDIERENDE
We continue forming young animators. Laboratoria carries out some optical experiments with White and Black Lights so that children can "animate" abstract films using their own bodies.
AKTIONEN
Award Ceremony and Discussion Pannel with our jurors and artists in the competition.