Aktivitäten Programme
---
Official Short Film Competition
Screening-Rollen
>
Wettbewerb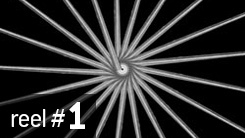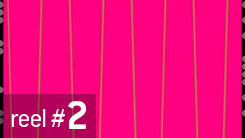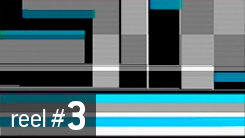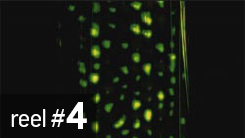 GASTPROGRAMM
An amazing tour-de-force through over 80 years of the history of cinema, featuring pioneer works in abstract animation from its very beginnings to cgi pieces from the 60's and more contemporary works created with top notch software.
Screened in SD, 16mm. & 35 mm.
GAST-PYRFORMANCES
SOLU + SupercineXcine delight us with the lifetime story of a peculiar Dot. The Belgian Foton dive us into an overpowering experience in ever-increasing sound and visual dimensions.
OFFENE AKADEMIE
Open to general audiences, in this conference Agustín García Calvo reflects upon the tautological relationship between the Dot and the Line, and its projection into social and political dimensions. José Antonio Millán takes us back to the origins of history to tell us about the creation and evolution of the punctuation marks in the western world.
AKADEMIE FüR STUDIERENDE
Open to all ages, Laboratorium propose various activities, which recreate traditional techniques of cameraless filmmaking on 16mm. film and paper strips.