News
PUNTO Y RAYA
ACADEMY 2022
October 19th - 22nd in Valencia, Spain
Free admission... and with LIVE STREAMING!
The Second International Symposium of Abstract Art in Motion is organised in collaboration with Belles Arts UPV, CSMV Conservatori Superior de Música, CCCC Centre del Carme Cultura Contemporània, and LABA Valencia School of Art, Design & New Media.

MasterClasses, workshops, presentations, monographic screenings, artist residencies, and live performances by deluxe international artists.


Upcoming
Action
November 15 - March 05, 2023
---
TRAZOS
Hoja de Ruta para la exposición ZÓBEL: El futuro del pasado
Installation
06 - 24 of February, 2023
---
V4 AbstrACTION Exhibition
Screenings and interactive installations produced by children from the Visegrad Region
Workshop
18 & 25 of February, 2023 / 10:00h
---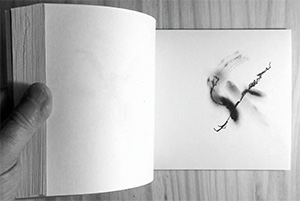 ZÓBEL: Un antes y un después
Taller de animación en torno a la exposición de Fernando Zóbel
Junior Screening
February 22, 2023 / 17:00h
---
From Major to Minor
Visual Music for Family Audiences
Most Recent
Junior Workshop
December 22, 2022 / 9:30h
---
Inspired by Fornells-Pla
Fundació Fornells-Pla i Conxa Sisquella
Junior Workshop
December 17, 2022 / 10:30h
---
Colorama
Drawing inspiration from Equipo 57
Biblioteca Camp de l'Arpa - Caterina Albert
Article
12 of December, 2022
---
Catalunya Abstracta 2022
Resignifying the cultural heritage of various Catalan institutions through abstract film made by kids
Article
12 of December, 2022
---
Mikrogranty 2022
AbstrACTION in a different light: Science, Technology & Abstract Animation with children
Junior Workshop
November 26, 2022 / 10:00h
---
Matter is energy!
An imagined odyssey through Energy Production
Junior Workshop
November 20, 2022 / 10:00h
---
AbstrAKCJA in a different light #5
Cyanotype workshop
Junior Workshop
19 & 20 of November, 2022 / 10:00h
---
AbstrAKCJA in a different light #4
Editing workshop
AbstrAKCJA w innym świetle
This new series of workshops addressed to children aged 5-12 (and their families and friends), seeks to sensitise and foster experimentation within the field of abstract art. Participants will explore four different types of light: ultraviolet, coloured light (and coloured shadows), infrared (thermovision camera), and sunlight (cyanotype).
There is also a film editing workshop, where the children will put together the material generated in the other workshops, producing collective abstract art films.

These workshops, organised by PyRLAB Poland, will be held in November 2022 in Wroclaw, with kind support from Mikrogranty.


V4 ABSTRACTION
Junior Workshops in the Visegrad region
August-October 2023
This new project devised by PyRLAB, in collaboration with CNP Centrum na Przedmieście (PL), HEAA Hungarian Electrographic Art Association (HU), Karpuchina Gallery (CZ) and Kino Úsmev (SK) is devoted to the education and promotion of Abstract Art in Motion in the Visegrad region.
The Animation Workshop participants will draw inspiration from paintings and graphic art by famous artists and designers from the region, reflecting upon the process of abstraction and its potential for expressiveness and communication through the moving image.
All info at v4abstraction.com
---
PUNTO Y RAYA 2023
CALLS FOR FILMS
---